SIA Security Training
English Language
Safety Couses
Emergency first aid at
work (1 day)
Postgraduate Diploma

Certificate in English Language
This qualification is relevant to those learners who are interested in business related qualifications at foundation, undergraduate and postgraduate diploma levels.

It enables learners to increase their English Language Proficiency, study skills and understanding of a western analytical approach of study. EBMA qualifications are designed to the latest National Occupational Standards in the relevant industry.

Certificate in English Language is associated with Common European Framework of Reference for Languages at B1, B2 and C1 Level. These advanced level English language certificates are good for your academic and professional careers.You also need B1 English Language Certficate along with Life in the UK Test if you are applying for settlement after October 2013.
Details of Qualifications

Equivalent to IELTS 4.5

Equivalent to
IELTS 5.0

Equivalent to
IELTS 5.5

Equivalent to
IELTS 6.0

Equivalent to
IELTS 6.5

Common European Framework
(CEFR)

B1

B2

B2

C1

C1

ToEFL
Internet-based Test

53-60

61-67

68-75

76-87

88-99

TOEFL
Paper-based Test

477-499

500-519

520-539

540-569

570-599

IELTS

4.5

5.0
(no less than 4.5 in any band)

5.5
(no less than 5.0 in any band)

6.0
(no less than 5.0 in any band)

6.5
(no less than 5.5 in any band)

EBMA Certificate in English Language

50

60

70

80

90
Structure of the Qualification

Certificate in English Language test consists of four required parts. The entire test takes 120 minutes, which covers all the learning outcomes as specified in syllabus.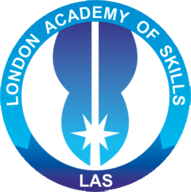 Part 1: Composition
The time limit for the composition is 30 minutes.
Two topics will be given; you must write one of the two topics
You may be asked to give your opinion of something and explain why you believe this or to describe something from your experience
Your composition should be well organised, your arguments should be fully developed and you should show a range of grammatical structures and broad vocabulary.
Part 2: Grammar, Gloze, Vocabulary, Reading
The time limit for this part is 40 minutes.
Multiple Choice Questions - You must choose the best answer from different choices
Gloze: You will read a passage from which some words will be removed. You should choose the right answer from MCQs
Vocabulary Test
Reading: Read the passage, then answer the questions using information in the passage
Part 3: Listening
The time limit for the listening part is 35 minutes.
Multiple Choice Tape-recorded Segments.
There will be sound adjustment before tape recording
You will be given test booklet and answer sheet. You will listen to the problems on the recording, read the answer choice and record your answer in the answer sheet.
Part 4: Speaking
The time limit for the speaking part is 15 minutes.