SIA CCTV PSS Training Courses
It is now the law that you must have achieved an SIA security qualification for CCTV, if you would like to work in the security industry as a CCTV operator; The SIA (Security Industry Authority) is the authority who manages the licensing of the private security industry and set the standards of skills and professionalism within the private security industry.

LAS offers SIA security courses like CCTV,Door Supervisor and Security Guarding, in partnership with other training provider, which aimed at giving you the qualifications you need to obtain a license. You need to attend 4 days classroom for the CCTV training course during weekdays, weekends or evening sessions.Minimum learning hours for CCTV certification is 27 hours.
What are the entry requirements?

Learners should have minimum language skills equivalent to the following;
a B1 level qualification on the Home Office's list of recognised English tests and qualifications
an ESOL qualification at (Level 1) on the Ofqual register taken in England, Wales or Northern Ireland
an ESOL qualification at Scottish Credit and Qualifications Framework level 5 awarded by the Scottish Qualifications Authority (SQA) and taken in Scotland
Functional Skills Level 1 in English
SQA Core Skills in Communication at Scottish Credit and Qualifications Framework level 5
Essential Skills Wales Communication Level 1
How long is the course?
Learners are required to attend minimum of 3 days interactive sessions: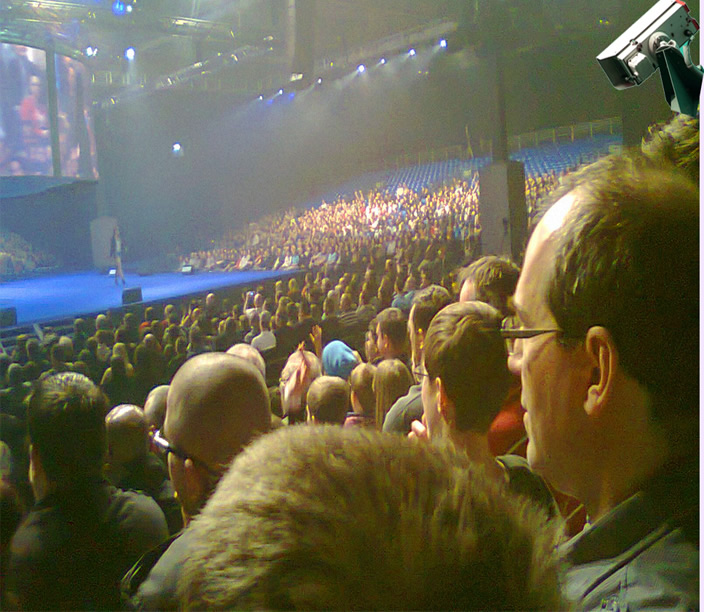 Structure (Credit, Rules of Combination, Guided Learning Hours)
Learners must complete all three mandatory units totalling 4 credits in order to achieve the qualification.
Unit

Level

Credit

Guided Learning Hours

Mandatory Contact Hours

Working within the Private Security

2

1

10

1

Industry

Working as a CCTV Operator within the

2

2

14

14

Private Security Industry

Practical Operation of CCTV Equipment

2

1

8

8

within the Private Security Industry

Total

4
credits

32 hours

23 hours= min
3 days
The CCTV operator course is divided into 3 Units.
- Unit 1 - Working in the Private Security Industry - (Student Notes)
- Unit 2 - Working as a CCTV Operator - (Student Notes)
- Unit 3 - Practical operation of CCTV equipment
Training Content
Unit 1: Working in the Private Security Industry
Private Security Industry and awareness of the law.
Health and Safety Issues
Private Security Operative
Fire Safety Awareness
Emergency Procedures
The Private Security Industry
Communication Skills and Customer Care.
Important Note:
Student notes / learning material for this course is published on the website Student are advised to read the notes before attending class and complete assessment sheet before attending this unit.
You are required to make 9 hour study before joining this unit.
Unit 2: CCTV
Roles and Responsibilities of the CCTV Operator and Other CCTV Staff
Codes of Practice, Operational Procedures and Guidelines
CCTV Equipment and its Operation
Control Room Communications and Access Control Legislation
Dealing with Incidents
CCTV Surveillance Techniques
Emergency Procedures in the CCTV Control Room
Health and Safety at Work in the CCTV Environment
Unit 3: Use of CCTV equipment. (practical assessment)
Be able to operate CCTV equipment
Be able to demonstrate operational use of a CCTV system
Final Examination
A multiple-choice examination is taken at the end of each unit and both examinations. A pass rate of 70% or more is needed in both units to be successful and to attain the Accredited certificate from the awarding body.

Course Details
Courses are held weekly, fortnightly and monthly. Please contact us for course dates.
Courses like Frist aid,ESOL, CCTV and door supervison can be held at the client's premises allowing the course to fit-in with operational commitments.
Cost
Full course (Unit 1, 2, & 3 ) £225.00 per candidate
Booking
Please download the booking form, fill it and forward to us. We will contact you on receipt of the booking form. If you need any additional information, please contact us by:
| | |
| --- | --- |
| Telephone | 0208 432 6350 |
| Email | info@laskills.co.uk |